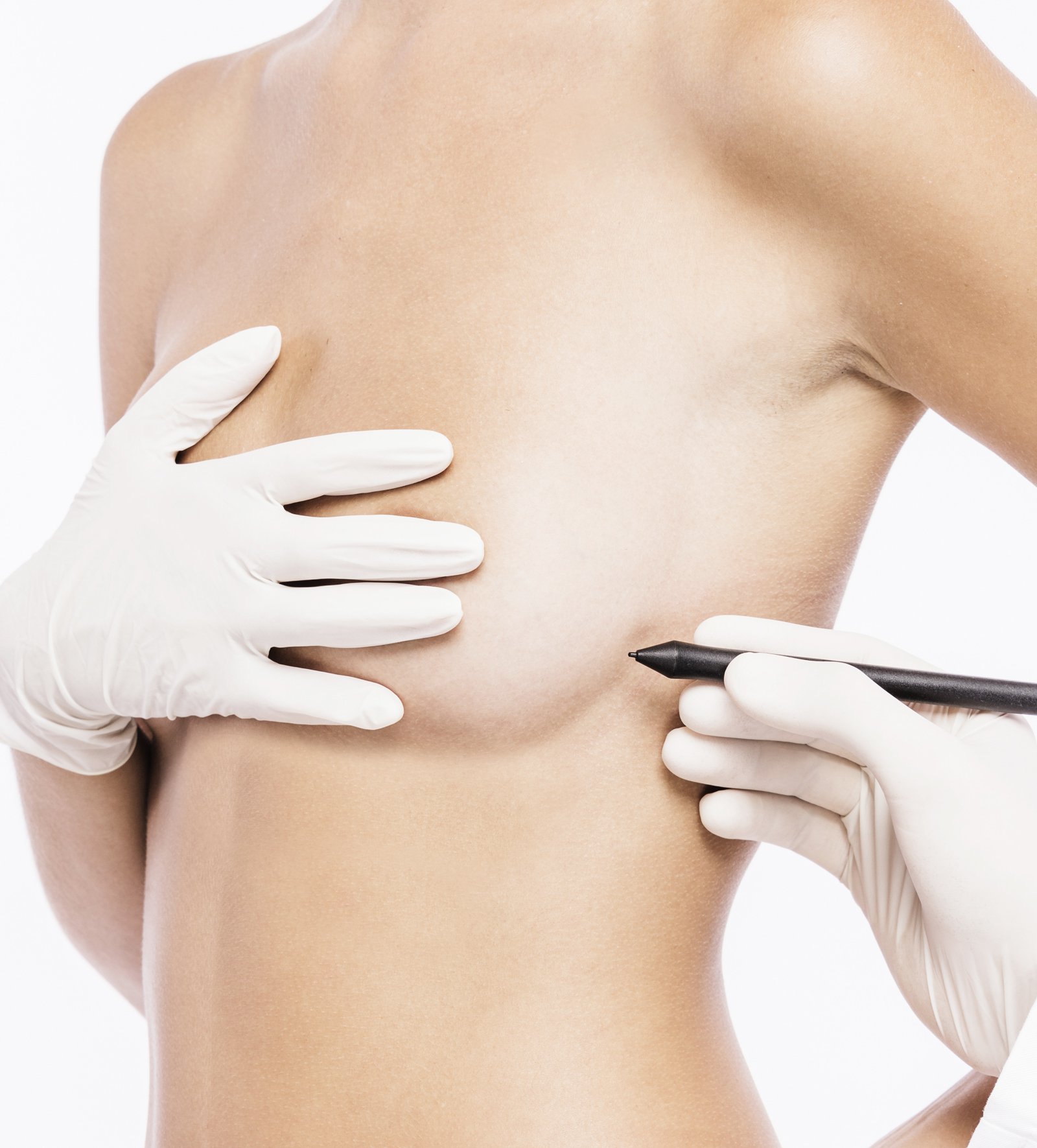 What are Tuberous Breasts?
Tuberous breasts are irregularly shaped breasts that are actually a lot more common than most women think. Many women do not fit the "ideal" breast shape that mainstream media puts out to the general public and subsequently feel self conscious due to their perceived issue.
Tuberous breasts fall into this category and can be seen to be represented by breasts with less growth (or constriction) of the lower pole of the breast tissue. There may also be weakness in the nipple-areola complex causing it to look puffy (nipple-areola herniation).
Treatments
Treatments for Tuberous Breasts range from simple breast augmentation with parenchymal scoring to more complex breast lift surgery. It is important to discuss these options in consultation with Dr Darshn who will go over appropriate courses of action including the risks and benefits.
In this gallery there are patients with a short lower pole, where the distance from the nipple to the lower breast crease is short. Solutions to achieving a good breast shape in these patients are similar to those for tuberous breasts.
Contact CSA today!
If you'd like our staff to schedule you in for a consultation in Sydney, get in touch! We're happy to answer all of your questions, address any concerns and help you set realistic expectations. We can't wait to hear from you!
Gallery
Images may contain nudity. Viewer discretion is advised.
Results may vary based on individual anatomy.