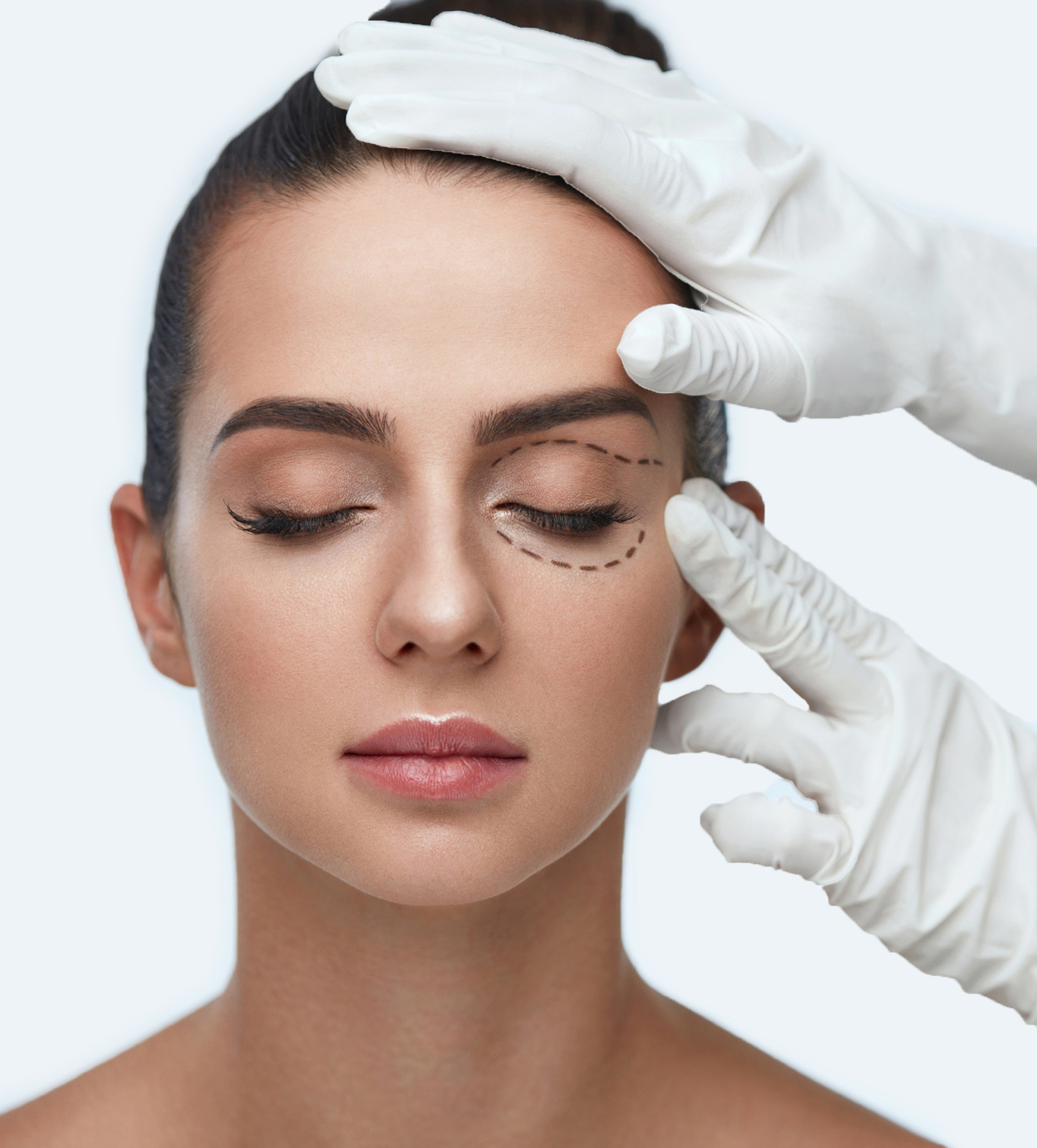 Eyelid surgery, also known as blepharoplasty, is a surgical procedure to improve the appearance of the eyelids, on either the upper or lower eyelids, or both.
Eyelid surgery may be considered to change your appearance, or help if you are experiencing functional problems with your eyelids. Eyelid surgery can rejuvenate the area surrounding your eyes.
Eyelid surgery helps with the following:
Loose or sagging skin that creates folds or disturbs the natural contour of the upper eyelid, sometimes impairing vision
Fatty deposits that appear as puffiness in the eyelids
Bags under the eyes
Drooping lower eyelids that reveal white below the iris
Excess skin and fine wrinkles of the lower eyelid
During your eyelid surgery recovery, lubricating ointment and cold compresses may be applied, and in some cases your eyes may be loosely covered with gauze, after your procedure is completed.
You go home with a post-op booklet, which will detail all our post-op instructions and will see a member of our team within one week for a general checkup. Throughout your post-op period you will have regular appointments to see your treating doctor.
Initial healing may include some swelling, bruising, irritation, dry eyes and discomfort that can be controlled with medication, cold compresses and ointment.
What to expect during a consultation
Images to be uploaded soon. To see them sooner please contact our friendly staff.