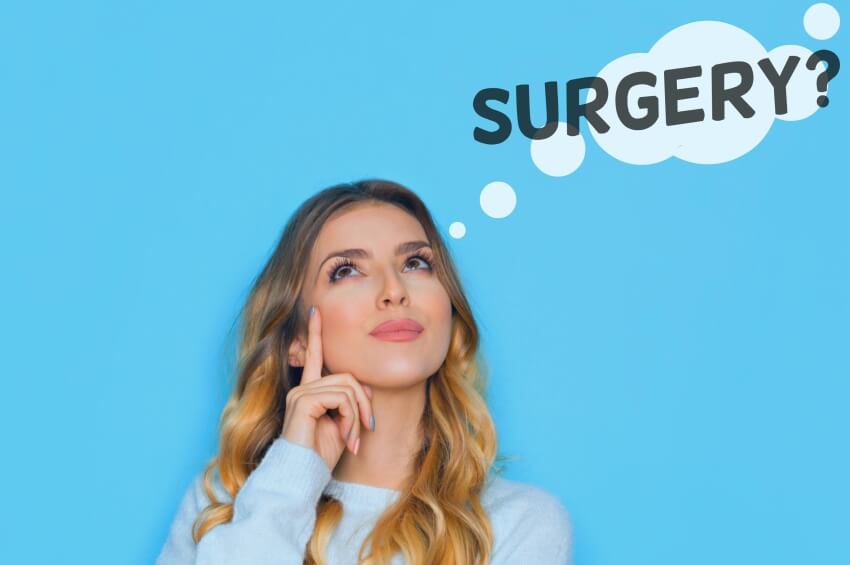 The main question that has been in circulation for years is whether or not cosmetic procedures are safe. When it comes down to it, undergoing surgery in any shape or form comes with risk. It is important to keep in mind that, although cosmetic surgery at large has been proven to be abundantly safe–no medical procedure comes risk free. This includes risks during actual surgery and subsequently after recovery.
The Pre-Surgery Exam and Consultation
To ensure absolute safety and the best post-surgical outcome, patients must be completely transparent with their medical history during consultation. This includes all medications, both prescription and non-prescription, past surgery and other factors like smoking, drinking and recreational drug use. Al information you provide is strictly confidential and will help your doctor best plan for a good recovery.
It's important to know that you're in good hands
Not all physicians are created equally: this is an essential consideration when looking for the right doctor. Having performed over 3,000 Breast Augmentation procedures, Dr Darshn's extensive experience and expertise drives his passion for Breast Implant and reconstructive surgery.
Over the past 10 years Dr Darshn has undertaken specialised surgical training, with a refined interest and focus on cosmetic and reconstructive surgery. He brings experience from working in some of Australia's most renowned hospitals, including RPA, Prince of Wales, St George Hospital and the Royal Hobart Hospital.
Too book your free consultation with Dr Darshn, call the CSA Team on 9099 4496 or email us at info@cosmeticsurgeryaustralia.com.au!