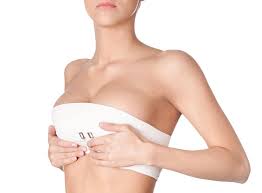 If you're no longer happy with your breast implants and feel that it might be time for a change, breast revision surgery may be for you. Our CSA surgeons can help you find a look suitable for you by removing or replacing your current implants. Keep on reading to find out more information about breast revision surgery.
Is breast revision right for you?
There are multiple common reasons for why women choose to undergo breast revision surgery, which are:
Post pregnancy sag (ptosis)

Double bubble

Rippling

Implant malposition (high/low)

Symmastia

Capsular contracture

Change breast shape/size

Implant rupture

Pain
Similar to natural breasts, gravity and weight changes will alter the appearance of the breasts. Some women will notice that their breasts are no longer firm or are positioned in the direction they desire, requiring a need for new implants.
It could also be that implants need to be removed due to complications such as rupture, severe capsular contracture, or shifting. In some cases, discomfort may occur due to hardening or incorrect sizing.

Many women also choose to undergo breast revision surgery when their implant size no longer suits their cosmetic goal.
How does it work?
Implants can be replaced after removal. The reason for removal will determine the implant size and shape, as well as the pocket in which the implants are re-inserted. If replacement is because of rupture, similar implants are replaced in the same pocket. However, if the implants have been removed due to capsular contracture and are over the muscle, the implants are often replaced in a different pocket (under muscle) to prevent recurrence of the contracture.

If incorrect positioning is the reason for the surgery, the implant can be repositioned by making changes to the breast capsule.

After removal, the breast tissue and skin will sometimes appear stretched and droopy. Most of the breast tissue will hang low with the nipple sitting at the bottom half of the breast and pointing downwards. Therefore, when choosing to forego a replacement implant, it is possible that a breast lift may be recommended to improve the shape and cosmetic outcome.
Before any surgery, our CSA specialist will take you through the risks of your procedure and the potential cosmetic outcomes. It is important you understand the risks and outcomes before you give your consent.
While the goal of a breast augmentation surgery is to achieve a natural, youthful breast shape, woman aren't always pleased with the long-term results. The good news is that it's never too late for a change. If you want to know more about breast revision or discuss a new look contact us on 9099 4496 or email us at info@cosmeticsurgeryaustralia.com.au